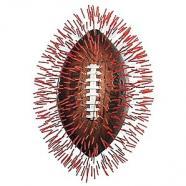 It's no secret to NFL players that Acupuncture can give them an edge over competitors.
This Article in Mens Journal, by Kevin Gray, is a nice survey on the topic.
Comments
comments
Reviews
Aculete
7 reviews
Aculete Acupuncture
5 out of 5 stars
I am a massage therapist and have been seeing Lucas for cupping sessions to help alleviate some of my long-term chronic pain issues from old injuries that are constantly triggered by the work that I do, and being under a considerable amount of stress lately. Lucas is attentive and easy to talk to and appreciates my understanding of the body from my own modality of work. I always feel immediately better and much calmer even only with a 30 min session. Lucas has great presence and is genuinely caring. I'm very glad I found him and appreciate that I can come in for cupping-only sessions since I see another acupuncturist as well.
I'm so thrilled to have found Aculete Acupuncture! Lucas has treated my outstanding issues with understanding, care, and efficiency. I already recommend him to all my friends and family! I am amazed at the huge changes that have come forth from my successful treatments, and look forward to coming here time and time again! A++++
I've had debilitating migraines for 5 years and Lucas has helped me modify my diet and given me so many resources to eliminate my migraines! I love that he focuses his practice on patient education and lifestyle changes instead of the traditional bandaid approach I've received over the years. My whole family sees him! Great bedside manner too :)