About Lucas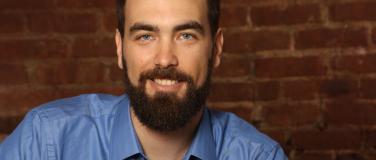 Practice:
Lucas is committed to helping Austinites lead healthier, more active, and more balanced lives through acupuncture treatment. By sharing his knowledge and practice with patients, Lucas hopes to help others achieve their full athletic potential and live pain free. His practice incorporates all the modalities of Chinese Medicine in treatment planning, including Tui Na (therapeutic massage), herbal medicine, acupuncture, and cupping, as well as Gui Sha (scraping), Eastern nutrition, and auricular acupuncture.
Experience:
Lucas has seven years' experience in a clinical setting practicing acupuncture, herbal therapy, and Chinese medical massage (TuiNa), as well as other forms of Traditional Chinese Medicine (TCM) modalities: auricular therapy, cupping, and scraping (Gua Sha). Lucas has treated many patients for a variety of ailments including (but not limited to): orthopedics, digestive disorders, mental disorders, fertility, pain management, and stress relief.
Credentials:
After studying Philosophy and Art History at McGill University in Montreal, Canada, Lucas went on to pursue his masters degree from Pacific College of Oriental Medicine (PCOM). During this time, Lucas traveled to Chengdu China, where he polished his tui na skills and gained an even wider clinical experience. Lucas is a licensed acupuncturist for New York and Texas.
Thumbtack Best of 2015 & 2016     Diplomate of Oriental Medicine (NCCAOM)
Contact
Lucas Brown, L.Ac.
Email: Lucas@LucasBrown.com
Phone: (512) 623-1996
Please note: This number is not capable of receiving texts
1211 Baylor Rd. Ste. 100
(Behind Austin Java at 12th & Lamar)
Austin, Tx 78703
Treatments by Appointment Only
Book Appointment Online
Beginning Sept 1st, 2017 Aculete is  happy to be using Janeapp
As always, you can book your apppointment by calling (512) 623-1996
If you were a patient before Sept 1st, your Fullslate profile has been migrated to JaneApp and you can claim it at your convenience with few simple steps:
Click the 'Book an Appointment' above.
Click "sign-in" and add the email we have on file.
Follow a few simple prompts, and you should be all set!